What is Developer Relations?
A developer evangelist or Developer Advocate is a spokesperson, mediator and translator between a company and both its technical staff and outside developers.
---
DevRel (Developer Relations) Department
A Developer Relations department, more often than not, consists of roles such as a Community Manager, Tech Author, Developer Evangelist, Developer Advocate and sometimes even Growth Hackers and Marketers.
Developer Relations aims at building positive relationships with Developers — who are the primary customers of developer facing companies.
At some companies, it can be, essentially, a sales role where you are selling software from a developer's perspective. At other places, it's more of a speaking/blogging/communicating about code job.
You normally write demo apps to show off tech and then demo them around at conferences/meetups and online.
Typically advocates keep documentation up to date, keep contact with the community, do demos and blog about the product, pass feedback on questions, and basically help facilitate a good developer experience with the company.
It's a semi-technical role with high soft skills requirements. You can think of them as public relation persons representing some software or dev methodology (SaFE agile comes to mind).
In Addition, you'll see a lot of Developer Advocates giving speeches at Tech conferences.
---
Developer Evangelist Salaries
According to Glassdoor, there are currently 167 job openings for talented Developer Evangelists.
In addition, 15 openings offered annual salaries greater than $159,000 per year.
15 Companies advertising DevRel salaries over 159k
View the salaries below. At number one, Service Now is advertising a position for a developer experience member, with ranges from $131,000 to $286,000 per year.
Consensys – ($110K-$160K), New York, New York.
Square – ($114K-$160K), San Francisco, California.
Salesforce – ($127K-$188K), Bellevue, Washington.
Intuit – ($128K-$178K), 
Mulesoft – ($115K-$162K), San Francisco, CA.
Dropbox – ($119K-$169K), San Francisco, CA.
Oracle – ($114K-$162K), Petaluma, California.
VmWare – ($130K-$180K) Palo Alto, CA.
Cisco Systems – ($114K-$162K)
Service Now – ($217K-$286K)
Sift Science – ($131K-$172K)
Universal Technologies – $96K-$179K
Freddie Mac – $83K-$162, K McLean, Virginia.
SevOne, Inc – San Francisco, Ca.
Service Now
The job description for a role as Developer Experience member states:
We are looking for a product leader to define, plan, and execute on a clear product vision around an "end to end" developer experience.
---
Square

The job description for Square in San Francisco reads:
You'll help showcase the platforms capabilities through content and presentations at events locally and abroad. Our developer evangelists also play a crucial role of representing the voice of external developers internally and bringing their feedback into our current and upcoming product offerings. Come grow the Square developer community!
---
Salesforce
You will connect with developers from the world's leading companies, empower them to solve cutting-edge problems with the latest technologies and represent their point of view internally.
Consenys
The Evangelist will act as an advocate for Pantheon and PegaSys tools generally, including representing PegaSys at conferences, through demos and weekly calls, and on digital channels such as Stack Overflow or Reddit.
---
Mulesoft
We have ambitious goals for our developer program, and you will be supported accordingly by teams across MuleSoft – Engineering, PM, and Marketing
---
DevRel Conferences
In addition, traveling to conferences also becomes a large portion of the job duties. Sounds pretty sweet, right?
DevRelCon Tokyo 2019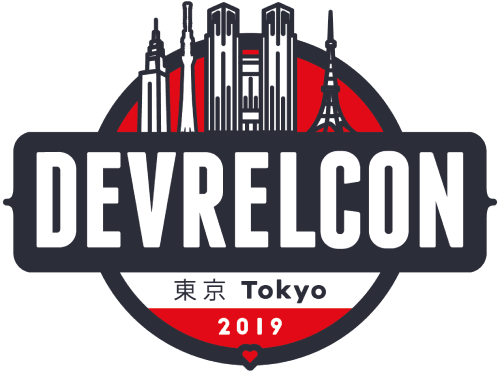 DevRelCon is taking place once again high up in the Nihonbashi Tower for a day for developer relations and more with the Japanese dev rel community.
What is DevRelCon?
DevRelCon and DevXcon are an international series of conferences for people who build developer communities and developer experiences.
In 2016, the event DevRelcon was held in San Francisco.
"one day single track conference for technical evangelists, developer advocates and anyone interested in developer relations."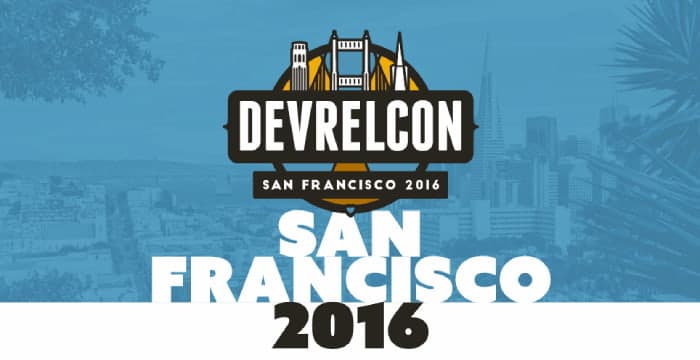 Developer Relations jobs have become a hot commodity in 2019
According to DevRel.net:
Developer advocacy, technical evangelism, developer community management: whatever you call it, it's still pretty new.
DevRel at Google
These are roles for engineers who love connecting with other developers and partners; people who enjoy teaching, speaking or writing about cutting-edge technologies; people who find it natural to engage with other developers on Google+ and other social media.
These teams are advocates for third party developers' needs within Google and are passionate evangelists for Google technologies in the outside world.
---
Read More from Omaha Code